Welcome to Photogpedia.com – a website that profiles the greatest photographers of all time and helps readers take their photography to the next level.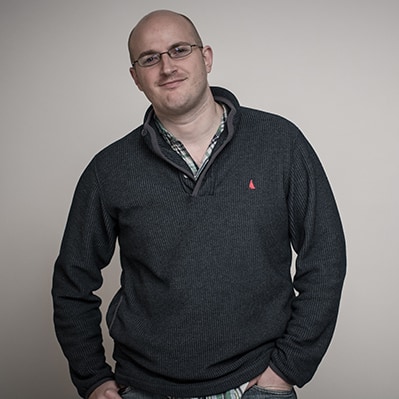 My name is David Priestley and I'm the guy behind Photogpedia.
I'm a photography enthusiast and while it's not my full-time profession (although I do pick up a few paying jobs) – I'm always keen to keep learning and improve my photography skills.
Like other photographers, I would waste hours upon hours, searching through many websites and forums, as well as reading books and magazines to try and learn as much as possible about my favorite photographers.
It then occurred to me one day, that wouldn't it be great if all this information was in one place.
And Photogpedia was born.
The concept of Photogpedia is simple: The biggest online encyclopedia of Photographers available anywhere.
Unlike other websites, this isn't a 'how-to' or 'gear review' website (there's enough of them out there.) Photogpedia is a free informational and educational website made for photographers by photographers.
Level Up Your Photography Skills
This site is dedicated to helping other photographers learn from the best. It is also a way of me keeping a record of what I'm learning. If it can help someone else out there, then it would have been worthwhile.
The bottom line is my readers are very important to me. I want them to know I have their best interest at heart. I've tried to build a website that I would want to visit and written articles about subjects that I would want to read myself.
As this is a regularly updated site the best way to use it will be to follow it over time.
You can subscribe to our monthly newsletter or follow us on Twitter and Instagram, where we'll share quotes and post regular updates.
Contact Me
Let me say that I'm not one of these "self-proclaimed" photography gurus. I'm just a guy who LOVES photography and visual storytelling.
My goal is to learn as much as possible from these legendary photographers and then to share it with you awesome people in the hope you can take something away from it.
For more information about how the website makes money (FYI – it's currently operating at a loss), how to contribute an article, and for copyright information, please refer to the frequently asked questions page.
Thank you so much for taking the time to read this, especially those of you who managed to get to the bottom of the page.
If you have any questions or need help with anything, feel free to get in touch through my contact page.
I hope you enjoy Photogpedia!
David Priestley, Founder
Looking for a specific page or article? Use the search function at the top of the website or visit our sitemap page.